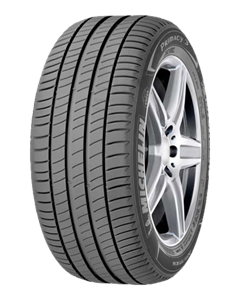 205/55R16 MICH PRIM3 ZP 91W
Safety to the Power of 3
Product Benefits:
Safety to the Power of 3.
New Tread Pattern
MICHELIN Primacy 3 keeps the entire tread block surface area of the tyre in contact with the road due to a new patented tread design with auto-blocking sipes.
New Patented Compound
The new patented MICHELIN Primacy 3 compound, with its special tread pattern, optimises grip on wet and dry road surfaces to provide shorter braking distances.
Original Equipment
Fitted as original equipment on: Audi A4, Audi A5, Audi A6, BMW 7 series, Ford Galaxy, Kia CEED, BMW Mini, VW Tiguan
How we compare...
There are 30 reviews for Primacy 3
Overall rating